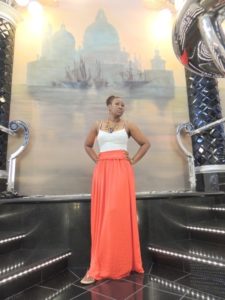 Thursday Nov. 7th: Day at sea ni siku ambayo meli inakua majini bila kutia nanga. Ni siku ya kurelax na kuenjoy na kufurahia activities na entertainment zilizopo melini kuanzia Swimming pools, Spa, Shops, 4D Cinema, Bars and etc.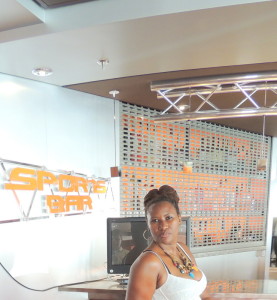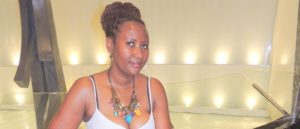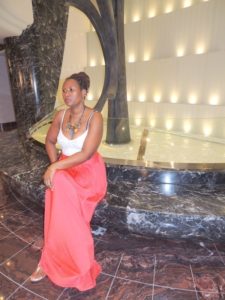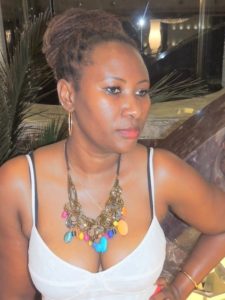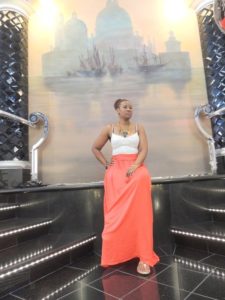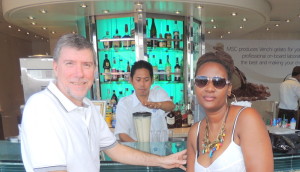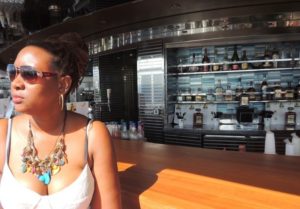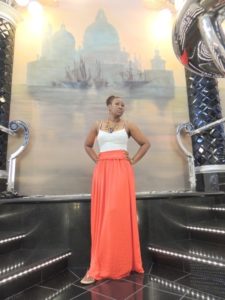 Chakula melini ni bure ila kuna restaurant moja ambayo unalipia. Pia kuna coffee shop kama hii hapa chini ila ni bei rahisi sana kama unavyoona.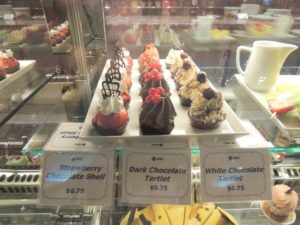 Baada ya kupeleka watoto kids club tukawa na muda wa kurelax at the pool. Garden pool iko kwenye deck 15 nyuma kabisa ya meli ambayo ni kwa ajili ya watu wazima tu, watoto hawaruhusiwi.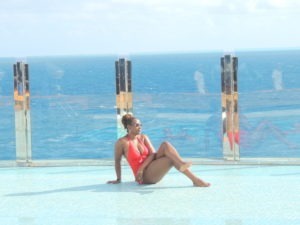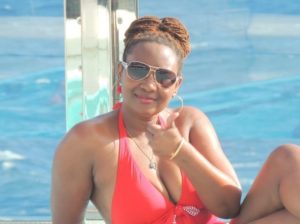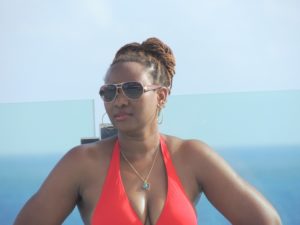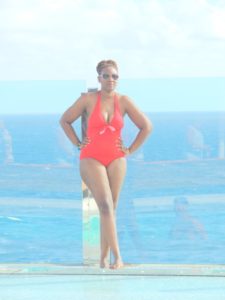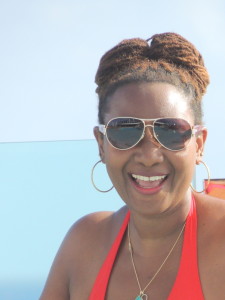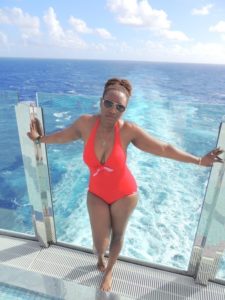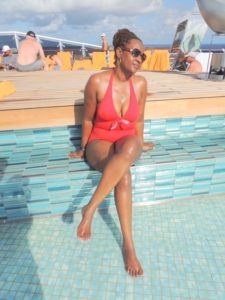 NAUTICAL INFORMATION TODAY: Our navigation will continue throughout the day in the open sea over the depths of the Atlantic Ocean (maximum depth equal to 14,107 feet/4300 meters) with a constant West-South Westerly route in the direction of the archipelago of Madeira. Suggested dress tonight: INFORMAL
DID YOU KNOW? MSC Divina weighs about 137,000 tones, has more than 1,600 staterooms and can host well over 3,200 guests. Each ship is part of a strong fleet of award-winning ships which also happens to be one of the youngest fleets on the seas. With its elegant decor, vaulted ceilings and spacious staterooms.