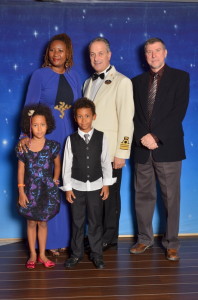 Today is 3rd Nov na tutakua at sea. Ni relaxing day usiku ni formal night ambapo kutakua Gala Cocktails na watu wote wanatakiwa kuuramba haswa wanaume suti na tai, wanawake kuvaa gown zao maridani bila kusahau watoto pia. It's lovely :)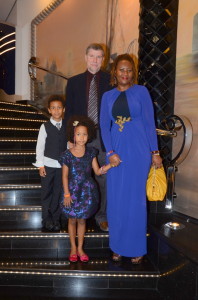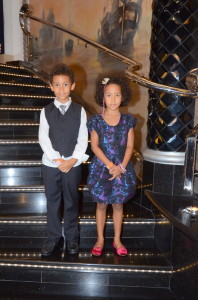 Siku ya kwanza lazima huwa wanauliza ungependa kula dinner saa ngapi maana kuna 2 dinner seating ya 6 oclock na 8 oclock. Si tulichagua 1st dinner seating ambayo ni 6 oclock. Meza unayopewa ndio mnatakiwa kukaa kila siku at the same time mpaka mtakapo ondoka melini ila ni usiku tu. Kama utaki kwenda restaurant ya seating unaweza kwenda kwenye Buffet Calument ambapo hapa unapata chakula muda wote wanakuwa wazi masaa 20 kwa siku.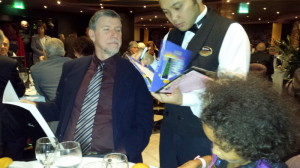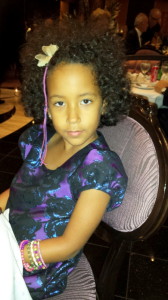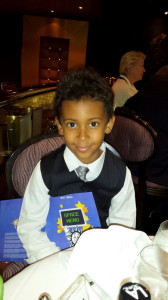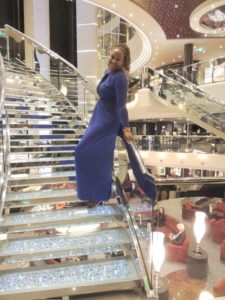 Baada ya dinner tulielekea kwenye Pantheon Theatre ambapo leo kulionyeshwa show ya WONDERLAND a wonderful world of imagination. It was wonderful!  :)
NAUTICAL INFORMATION: At approximately 7:00am, following our navigation towards the southern coast of Italy, we will near the city of Vieste, which will be visible on the right side at a distance of more or less 10 nautical miles. From here you will be able to admire the hills of Gargano, located adjacent to the city of Gargano. Around 12:30pm, we will pass in front of the city of Brindisi, visible on the right side of the ship, at a distance of more or less 7 nautical miles. Afterwards, at around 4:00pm, we will leave the Adriatic Sea and enter the Ionian Sea through Otranto's strait, following a route with a South-Western heading to the Island of Malta. Suggested dress tonight: GALA
DID YOU KNOW?
FROM VENICE TO MIAMI WITH LOVE: MSC Divina is the first Fantasia class ship to sail to North America and the first MSC cruise ship to offer year-round Caribbean sailings.